COVID 19 has disrupted all of our lives, but in pandemic situations, the virtual medium is hope in all misery that is digitalization. Like many other institutions, the educational sector has been acutely affected by the coronavirus. All schools, colleges closed down from past couples of months, and in need of hours, online tutoring has taken place and filling the gap.
Online learning took entry in education system much earlier, and the ratio of students engagement multiply as it gives the comfort of learning with ease of location. In COVID 19, a pandemic where social distancing is the highly recommended precaution to follow to remain safe. However, in this crisis, online tutoring is boon.
1. The need for online tutoring
Online learning is precisely working as a support to students, teachers, and professionals and for the digital platforms too.
Here we see the factors, how online tutoring suits the need of students and gel up with their mindset.
Adaptability
Traditional tutoring is required physical presence at specific location classroom, set timing and schedule day too. On the other hand, online tutoring does not need all these fixed specified scheduling attention. There is no such necessity to do so, and you can reach them with as frequent as you can. Online tutors support 24*7, take time and discuss what you have and all done for the day. You have access to flexible time to approach them in your comfort time and carry your learning session the way you wanted.
Approachable
In a face to face tutoring, you have to reach a specific location or travel to your campus for classes. But in online tutoring, it is much easy to approach your tutor just by sitting at home with internet availability. You don't have to separate your time in getting ready and all that stuff to go out and travel to tutor; here your tutor is just a click away. You easily manage your essential work in time and pursue your learning along with all.
Affordable
Learning online might be very expensive? I know you came across with though after knowing all the above heads but I must burst your bubbles, it's much affordable than your offline classes teaching costs. How I tell you, online tutoring does not cost you for conveyance, stationeries, paper projects costs and other resources what needed to attend a face to face classes. Most importantly, you don't have to worry about the cost of new clothes every day. It's funny but real!. Some online tutoring even provides free tutoring in this pandemic situation to boost you up in future career. You will get a variety of subjects to learn in one cost that too with separate subject experts, unlike in-person tutors were single-subject cost for single tutors.
Multiple subjects' single roof
For learning various subjects you don't need to roam around at numerous places. Here you will get every subject experts under single roof unlike face to face tutoring.
Customizable help
In face to face tutoring, there is some personal connection between students and teacher but due to the size of classes. It is quite impossible to address students queries every time and provide better attention to each student. Whereas in online tutoring, there is no personal touch, but the live connection for single students make the tutors understand the style of learning and mindset of students. They try to put things out I a way they can grab quickly. Here is the addition of all, online tutors are available for any queries and doubts, and students can get customize whenever they required.
Concisely, comparing traditional tutoring to modern digital or online tutoring, weight is on online tutoring side as it has unparallel advantages over traditional tutoring. The majority of online courses structures have provision to complete coursework at their tempo, which is phenomenal in any case. If we take instances about a step ahead to promote education with the help of online learning medium, As stated in Forbes article, In 2011 the United States government put money of about 1304$ million in personalized tutoring program initiative under "NO Child Left Behind" for underprivileged families.
2. Role of Online Tutoring in the pandemic situation of COVID 19
In these unpredictable circumstances of the coronavirus, in which cases were continually rising across the countries, which is tragic. As a consequence, the closure of schools, colleges and other institutions too. In the US, education institutions were closed for eight weeks, and the duration increased alter by march end. The Asia Pacific is the dominant player in the involvement during COVID 19 periods.
In this entire disruptive situation, an online platform is a saviour, or you can say a glimpse of hope in disguise. There are many free or affordable options are available for learning.
Even various countries ministries of education took steps ahead to provide e-learning facility to students for carrying their studies without delay. Some of them are:
The Ministry Of Education in Spain and FP, initiated RTVE " we learn at home" on 23 rd march to educate 6years- 16 years age group students during this quarantine.
Whereas Costa Rica is broadcasting daily learning plans via Social networks.
China is an instance where the Ministry of Education and Ministry Of Technology jointly ensure the continuity of learning of students during crises. They did exceptionally well in terms of serving online learning amenities.
Must Read: ASSIGNMENT HELP IN PANDEMIC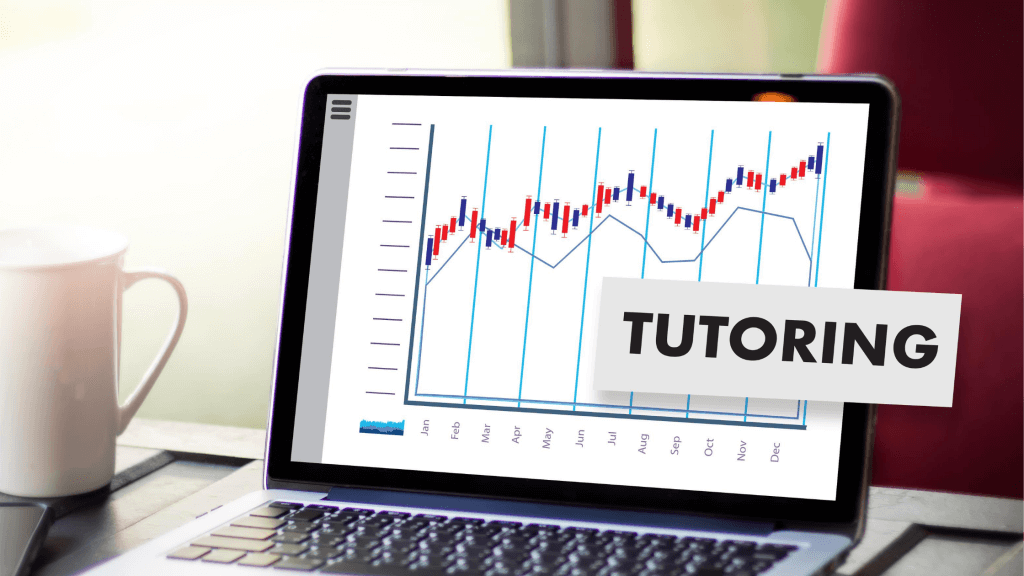 3. Online tutoring covers all sorts of learners
Online tutoring is the platform where anybody can participate in learning new skills; students can continue their academic studies by connecting tutors or even can avail the help for any academic curriculum. Moreover, professionals can pursue any additional skills learning course and boost their career. However, during this pandemic situation, some of the well known online education websites providing free courses specially designed to add value in life in terms of pursuing a new career, adding new talent in a resume, and many more.
Here, if you are wondering about this, let me help you in that you don't need to search and scroll too many search engines for that. There you go the list the full top 20 killers websites free online education websites. By going through this list, you can get all such websites list who is the front runner in providing the best online courses which are best for students, teachers, professionals, parents, and kids too.
Whereas, many college students enrolling for one in one tutorials programs under free Massive Open Online Courses (MOOC). The pool of universities and institutions are providing web-based and campus tutoring facilities to the students. These are asynchronous and synchronous tutoring services. Asynchronous is offline coursework where students and tutors need not come online at the same time, while in synchronous tutoring, there is a need for real-time interaction via video, text, audio between tutors and learners.
Final thought, online learning platform has widened the ways to get your future in shape the way learners wanted to. Online tutoring is the skills supplemental which fits into the students need and pocket too. In this uncertain miserable situation, it is the hope for all the students as they worried and stressed in the context of their future scenario.
4. Statistics Explained Tutors
This section is for those students who are looking for help in an academic curriculum in any way such as homework help, assignment help, and Quiz help or live tutoring, in case you have nodded in yes for online learning.
Academic assistance is available 24*7 and fits in every quotient of student's criteria. If your Homework or academic curriculum stresses you up, plunge into expert help zone now.
Must Read: HOW TO GET HELP FOR YOUR COLLEGE HOMEWORK
Frequently Asked questions
Que. 1) Is online tutoring worth it?

Ans. 1) Yes, online tutoring is worthwhile in terms of flexibility, affordability, accessibility, convenience and best way to explore various subjects under one roof. There is no need to go anywhere or worry about the schedule.


Que. 2) Does online tutoring work?

Ans. 2) Online tutoring is the only hope in this pandemic (COVID 19) situation crises where social distancing is the most important to follow and stay safe at home. Except in hindrance of technology or internet otherwise, no reason to doubt its worth.


Que. 3) Online tutoring is expensive?

Ans. 3) Online tutoring is more affordable than traditional tutoring as it doesn't cost you for travelling, other class resources. Besides that, it offers multiple subjects tutorials under single canvass and with the option to select the tutor whom you consider to the best for your need. Students have access to study materials which can be restored and recorded for future references, unlike traditional tutoring, where class discussion is the last option.


Que. 4) Which is the best online tutoring or traditional tutoring?

Ans. 4) Traditional tutoring is a set system of classrooms studies which in some way, build discipline habits in students. On the other hand, online tutoring provides a convenient, affordable and anytime learning facility which suits students' behaviour and needs too. There is no perfect platform; both fill the lacking features of each other. But in this pandemic situation, online tutoring has upper hand in all respect.